White Men Can't Jump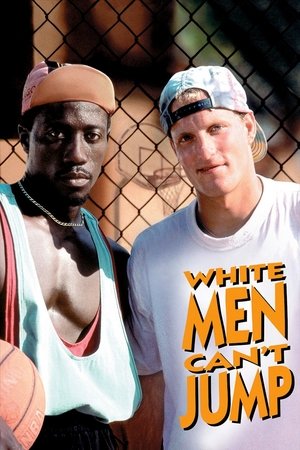 White Men Can't Jump
Overview
Billy Hoyle and Sidney Deane are an unlikely pair of basketball hustlers. They team up to con their way across the courts of Los Angeles, playing a game that's fast dangerous - and funny.
Cast
Wesley Snipes
Woody Harrelson
Rosie Perez

Tyra Ferrell

Cylk Cozart

Kadeem Hardison
Ernest Harden Jr.
John Marshall Jones
David Roberson
Kevin Benton

Duane Martin

Eloy Casados

Frank Rossi

Alex Trebek

Reynaldo Rey

Lanei Chapman

Gregg Daniel
Crew
Victoria Thomas
Ron Shelton
Ron Shelton
Francine Jamison-Tanchuck
Billy and Sydney think they're the best basketball hustlers in town, so when they join forces, nothing can stop them, except each other. To add to their problems, Billy owes money and is being chased by a pair of gangster types.
White Men Can't Jump