Love & Basketball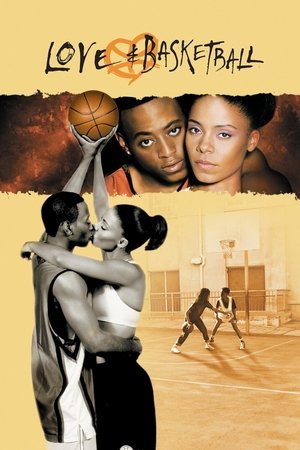 Love & Basketball
Overview
Quincy McCall and Monica Wright grew up in the same neighborhood and have known each other since childhood. As they grow into adulthood, they fall in love, but they also share another all-consuming passion: basketball. As Quincy and Monica struggle to make their relationship work, they follow separate career paths though high school and college basketball and, they hope, into stardom in big-league professional ball.
Cast

Omar Epps

Sanaa Lathan
Chris Warren

Kyla Pratt

Alfre Woodard
Regina Hall
Harry Lennix
Debbi Morgan

Dennis Haysbert
Gabrielle Union
Tyra Banks
Christine Dunford
Boris Kodjoe
Monica Calhoun
Crew

Spike Lee

Terence Blanchard
Ruth E. Carter

Jay Stern

Terilyn A. Shropshire
Gina Prince-Bythewood
Gina Prince-Bythewood

Manny Perry
In 1981 in L.A., Monica moves in next door to Quincy. They're 11, and both want to play in the NBA, just like Quincy's dad. Their love-hate relationship lasts into high school, with Monica's edge and Quincy's top-dog attitude separating them, except when Quincy's parents argue and he climbs through Monica's window to sleep on the floor. As high school ends, they come together as a couple, but within a year, with both of them playing ball at USC, Quincy's relationship with his father takes an ugly turn, and it leads to a break up with Monica. Some years later, their pro careers at a crossroads, they meet again. It's time for a final game of one-on-one with high stakes.
Love & Basketball